Start your blog with Ucraft
Share your expertise and grow your audience with Ucraft built-in blogging tools. Over 80 ready-made templates to win over your readers.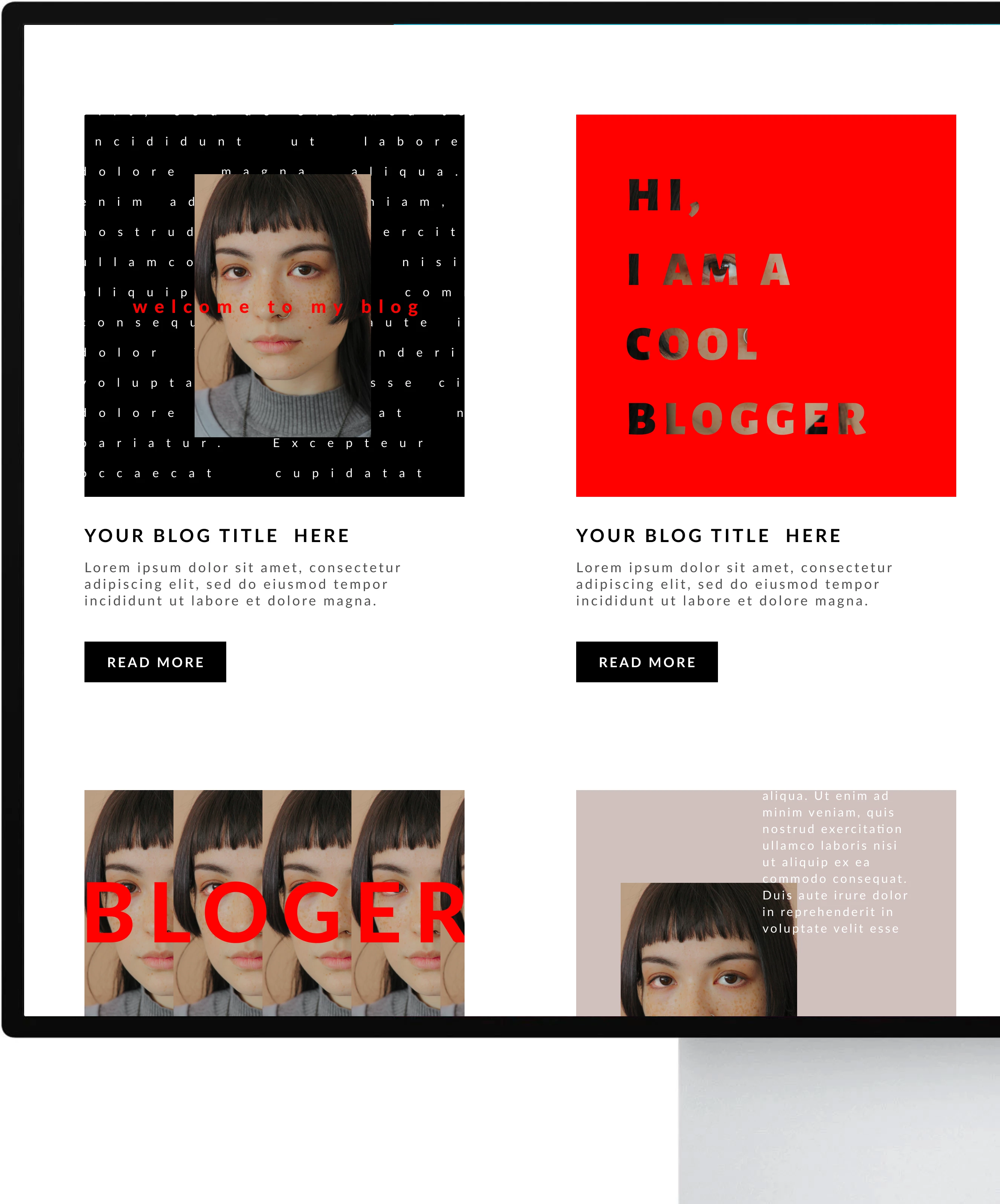 How to start a blog with Ucraft
Share your passion with the world and gain the trust of your readers with Ucraft free blogging platform.
Sign up for Ucraft and set up in minutes. Use Articles app to smoothly add and manage all your posts from your dashboard.
Write something you care about and load it up with visuals. Stand out with the smart choice of typography, layout and style. 
你可以通过启用分享和评论功能来优化搜索引擎和提高访问量
Add keywords and social images to increase organic traffic and optimize your blog content.
用高质量的
文章和指南建立信任并成为你所在行业的影响者。
Convert your readers into potential customers using a form or subscription element.
Make your blog posts go viral with Ucraft drag and drop blogging platform. 
Add a custom feed to your website using RSS. Display news from an external source to keep your content fresh and up-to-date.
Drive traffic to your blog by optimizing each post individually: from titles and descriptions to social images and aliases.
Use categories and tags to organize your blog posts. Add categories and manage your content with a click of a button.
Real time comments made easy with Disqus. Foster discussions and increase engagement in a meaningful way.
his guide answers the most common questions about blogging and using our blog maker. In case you want to learn more about how to create a blog with Ucraft and manage it, feel free to contact us!
Do I need hosting for the blog I create with Ucraft?
You don't need to worry about hosting when you create a blog (or other online assets) with Ucraft.  We have you covered! Ucraft provides free cloud hosting by Google to all our users. Data stored on GCP is automatically encrypted and distributed for availability and reliability. It helps guard against unauthorized access and service interruptions. All you have to do is create a blog and ensure your online presence.
Do I need any web design skills to create a blog with Ucraft?
Not at all! The best part of creating a blog or website with Ucraft is that you don't need any knowledge of coding, design, or anything of that nature. The platform is easy to use even for beginners: we have ready-made templates, article layouts, and an advanced app to manage all your blog posts. All you need is a memorable blog name, a logo content ideas, and an editorial plan. We take care of everything else when it comes to drag & drop website templates, stunning visuals, SEO and marketing tools, and more.
How do I enable a commenting system on my blog?
Ucraft has a neat integration with Disqus – a feature-rich blog commenting system allowing your readers to leave comments and feedback. Here is how to set up the blog comments system on the blog you made with Ucraft:
Create an account on Disqus

Enter your website name

Copy your short name

Paste it in the Integrations – Disqus tab in your blog website dashboard.
Disqus supports upvotes, downvotes, threaded replies, recommendations, and more, all happening in real-time. Get more information from the guide here!
Running a blog is an efficient way of driving more traffic, educating visitors about your product or service, or merely sharing your thoughts with the world. Issue-based blogs (social, economic, political, lifestyle, etc.) gather communities, spark debate, and can make a difference. Business blogs encourage users to engage more with a brand, a product, etc. and convert into leads or sales. Blogs that make money utilize sophisticated monetization strategies while offering users relevant information in specific fields or niches.
What is the secret to a successful blog?
While there is no fixed recipe for this, experts have identified some key aspects you need to build and grow a successful blog website. Among them, designer templates, curated visuals, quality content, worthy SEO practices, and mindful marketing strategies are the ones that work best. Driving more traffic to your blog website, and keeping the users coming back for more should be your priority. Creating and promoting quality content for your blog will not only attract more visitors but encourage them to become your loyal supporters and brand ambassadors. Other than that, our blog creator is a platform where you can share your brand message and establish online authority.
Can I make money from my blog?
Yes, you can! There is more than one way to monetize a successful blog. The most popular option is to build a considerable following and profit from AdSense or another advertising platform. The other approach is an indirect one and includes SEO and brand awareness. Writing quality and educational content on your blog will attract new readers and convert them into customers. Check out this SEO guide for practical steps you can incorporate into your SEO strategy. If your blog becomes popular, you can start selling products through affiliate marketing or build a print-on-demand store (link to page). Learn more information about making online stores on Ucraft and transforming a passion into a profitable online business!
Join now the thousands of successful bloggers that chose Ucraft to create a blog, build a brand, or make money online!